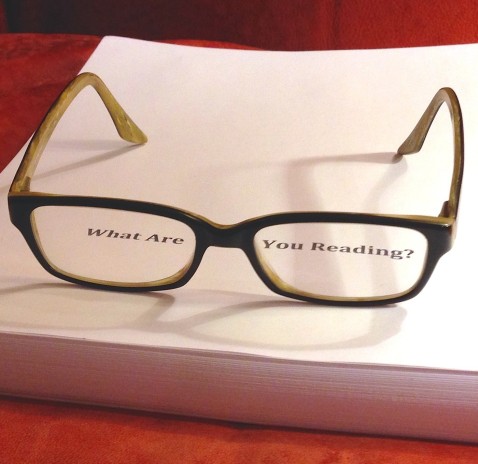 New Podcast: WHAT ARE YOU READING?
Well, it's here. After months of threatening and minutes of assembling (spread out over more months), the WHAT ARE YOU READING? podcast is finally a thing!

(You can also download it directly from here. iTunes is coming as soon as they accept my RSS feed.)
Episode 1 of WHAT ARE YOU READING? featuring the great Jenna Stern. (You can also find her on Twitter here.) We talk about how she grew up reading NYC books from the opposite coast, what she did to earn the unending hatred of Paul Auster, and "dad dates."
I'll be putting these up every other Thursday. Today is a Friday, yes, but I had a wee bit o' trouble with the podcast hosts at Libsyn. (Hint for future podcasters: always pick the FTP option vs. uploading from your hard drive! This will save you many hours of valuable swearing and muttering.) Each episode will run no more than 30 minutes unless, by some stroke of luck, Kurt Vonnegut finally answers my letters. That guy can have all the podcast talk-time in the world! Fingers crossed for Vonnegut, everyone!
Episode 2, in two weeks, will feature me chatting with the beloved Ken Plume about Dick Cavett, the Black Cauldron, and A Night to Remember. Episode 3 will feature music producer, writer, and archivist Andy Zax in a conversation about the books that broke our damn brains.
I hope you listen to the show, and I look forward to hearing your feedback. I also look forward to making a better cover image for the podcast, but you know: baby steps.